Featured Title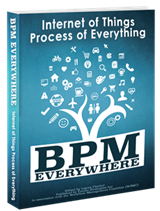 Retail $59.95
Ground-breaking,
breath-taking new thinking!
---

---
Free Chapters!
What free Chapters and Papers will be available once you register?
Over 45 in total, about 530 pages, more than two whole books! Scroll down to preview....
Simply complete this short form on the right to get the link by email to the free download page.


Complete this short form
**Remember:
Please check your inbox and confirm your request for the link to download.**
This extra step of authorization protects both of us from spam.
If you don't receive an email within an hour or more, please ensure that you used an active email address--correctly spelled--where you receive emails. You may need to re-enter your details to make sure all data is correct.
You can return to the download page any time in the future to continue downloading if you wish. Simply complete the form again and you will be automatically redirected to the download page.
(Important! We promise we will not sell or share your details and we will contact you only when we have something of interest to you. You may unsubscribe at any time.)
After registration:
You will receive a special discount code to buy any of our books at a massive 40% discount.

If you like the sample chapter, you are going to love the whole book!
Review the following...free chapters are indicated by the bullet points below.
Thriving On Adaptability...
Best Practices for Knowledge Workers

Special 44-page mini-book presentation of:
WESTMED Practice Partners, USA
Award-winning case study presented by Hyland, creator of OnBase®, USA


includes bonus chapters:


ACM 2.0: Decoding the Business Genome
Understanding and Evaluating Case Management Software

Buy the complete book here

Passports to Success in BPM

This free chapter will be available to download ...

U.S. Department of Veterans Affairs, USA (case study)


Buy the print book, YOU GET TWO BOOKS FOR THE PRICE OF ONE! Buy here...

On receipt of your PRINT EDITION, look inside on PAGE 3 for the link to a special BONUS! You get the complete Digital Edition 100% FREE! (even if you buy via Amazon)




Retail $59.95

iBPMS: Intelligent BPM Systems.

Intelligent business process management is the next generation of enterprise BPM, leveraging recent technological advances to attain a degree of operational responsiveness not possible with yesterday's business process platform.

Today, companies of all types want faster and better insight into their operations. This growing demand for operational intelligence has given rise to a new, "smarter" variety of business process management suites (BPMS).

Process of Everything
Setrag Khoshafian and Don Schuerman, Pegasystems Inc.
Thriving on Adaptability: How Smart Companies Win in a Data-Driven World.
Nathaniel Palmer, Business Process Management, Inc. (BPMI) and WfMC





Retail

$49.95

Read five-star review by Paul Harmon

How Knowledge Workers Get Things Done

Keith Swenson points out, "We are seeing a fundamental shift in our workforce, and in the ways they need to be managed. Not only are companies engaging their customers in new ways, but managers are engaging workers in similarly transformed ways." More...

Vision Service Plan (VSP) (case study)
Silver Award: Healthcare


QSuper, Australia (case study)
Silver Award: Public Sector

Social BPM


Work, Planning and Collaboration Under the Impact of Social Technology

The Quantum Organization:
How Social Technology will Displace the Newtonian View

Keith Swenson, Vice President of R&D, Fujitsu America Inc.
We find ourselves standing on the crux of a change so profound that it will affect every aspect of our working lives. It is a change in the very way that we think about organizations and how people interact within organizations.

Industrial Revolution ideas are being replaced by Information Revolution ideas, and management is feeling a crisis similar to that felt by physicists when the Newtonian view of the universe was replaced by a quantum view of the universe. We can use this shift in the field of physics as a parallel that illustrates the same kinds of changes that management science and information technology are seeing today.





$49.95 - see discount here

Taming the Unpredictable
Real World Adaptive Case Management

Highly predictable work is easy to support using traditional programming techniques, while unpredictable work cannot be accurately scripted in advance, and so requires the involvement of the workers themselves.

Adaptive Case Management (ACM) assists the knowledge worker to apply know-how and make decisions. One core adaptable quality of ACM is support for goal-seeking and goal-driven processes, where goals can be modified "in flight" by the knowledge worker.

BPMN Modeling and Reference Guide
Understanding and Using BPMN

Retail Price: $39.95 Buy now

This book is for business users and process modeling practitioners alike. Part I provides an easily understood introduction to the key components of BPMN (put forward in a user-friendly fashion). Starting off with simple models, it progresses into more sophisticated patterns. Exercises help cement comprehension and understanding (with answers available online). Part II provides a detailed and authoritative reference on the precise semantics and capabilities of the standard.

FREE: Sample Chapters: Full Table of Contents, Full Chapter 4 and half of Chapter 5. (27 pages total PDF)
BPMN Edición en español -- Tabla de Contenidos US$49.95 Ejemplo de capítulos: Tabla de contenido, capítulos 1 y 2 en su totalidad. 27 páginas (PDF)

BPMN 2.0 Handbook
Second Edition
Download even more free chapters, case studies and papers:
Primitives and Style: A Common Vocabulary for BPM across the Enterprise
Dennis Wisnosky, Business Mission Area Chief Architect & CTO, ODCMO, US DoD and Linus Chow, Oracle, USA

Transforming Security through EA and BPM
Christine Robinson & Associates, LLC, USA

Nokia Siemens Networks, UAE (case study)
Gold Award, Middle East and Africa.

Intelligent, Automated Processes: Embedding Analytics in Decisions
James Taylor, Decision Management Solutions, USA

Using BPM to Drive Clinical Intelligence and Process Oversight in the Acute Healthcare Setting
Ray Hess, The Chester County Hospital, USA

Enterprise Process Automation–Providing the Gift of Time
Roy Altman, Peopleserv Inc., USA

Social Technologies Will Drive the Next Wave of BPM Suites
Clay Richardson, Forrester Research, USA

Thinking Global, Acting Local: How BI And BPM Supports Smart Cities in a Globalized Economy
Lewis Carr, Oracle Corp., USA

Produbanco,Ecuador (case study)
Gold Award, South America

An Open Letter to President Obama: It's Time to Fix Broken Government
Clay Richardson, Senior Analyst, Business Process Management, Forrester Research, United States

How Converging Methodologies and Technologies Effect Adoption and Success of BPM
Linus K. Chow, Oracle Corporation, USA

Samsung Heavy Industries, Korea (case study)
Gold Award (1MB PDF)

The Chester County Hospital, USA (case study)
Gold Award (360kb PDF)

The Business Value of Workflow and BPM (which clarifies the distinction made by WfMC between business users and IT professionals).
Keith Swenson, WfMC Chair

Integration of Workforce Management with a Business Process Management Suite: Robert Shapiro, Global360, United States

System Automation vs. Human Facilitation: Keith Swenson, Fujitsu Computer Systems, USA

Business Process Standards See a New Global Imperative
Nathaniel Palmer, Executive Director, Workflow Management Coalition

BPM and Service-Oriented Architecture Teamed Together: a Pathway to Success for an Agile Government
Linus Chow and Charles Medley, BEA Systems; Clay Richardson, PPC

XPDL 2.0: Integrating Process Interchange and BPMN (316kb PDF)
Robert M. Shapiro, Global 360, USA.
Extract: The Business Process Management Notation (BPMN) was developed by individuals working together in the Business Process Management Initiative to take the techniques employed in flowcharting tools, unify and extend the graphics to express the semantics required in workflow and EAI processes. BPMN 1.0 was released in May 2004. In addition to the graphical notation, BPMN incorporated a number of specific mechanisms for process modeling that had not yet been included in XPDL; among these in particular events and message passing between processes. XPDL 2.0 incorporates these mechanisms as well as the graphics and offers an extended meta-model that unifies XPDL and BPMN.
And many more very useful papers to download for free…


Over 45 in total, about 530 pages, more than two whole books!



Simply register using the form at the top of this page.



What does that BPM acronym mean?




Simply type in any term and get the quick answer

Only $9.97 each
(retail $25.00).

Download immediately!
This new eBook series presents the collection of best and most important chapters on their respective topics recently published in the annual BPM and Workflow Handbook series and other publications.
Introduction to BPM and Workflow
Financial
Healthcare
Utilities and Telecommunications





Search
Insert your search text - find all the relevant books instantly!
Search also INSIDE the book.


Search full text within all our books
____________________
BPM and Workflow Handbook Series

~ Empowering Knowledge Workers
~ iBPMS - Intelligent BPM Systems
~ BPM in Healthcare
~ Human Centric BPM
~ BPM in Government
~ Business Intelligence
~ BPMN 2.0 Handbook
~ Social BPM
~ Taming the Unpredictable
~ BPMN 2.0 Handbook 2nd Edition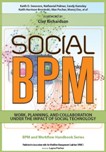 eBook Series
Only $9.97 each
* Introduction to BPM and Workflow
* Financial
* Healthcare
* Utilities & Telecoms

Excellence in Practice Series
* Moving the Goalposts
* Using BPM for Competitive Advantage
* Innovation, Implementation and Impact
* Successful Process Implementation
* Delivering BPM Excellence
* Taming the Unpredictable
* Customer-Centric Organization
* How Knowledge Workers Get Things Done
* Delivering Competitive Advantage
*Empowering Knowledge Workers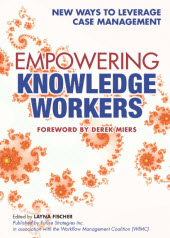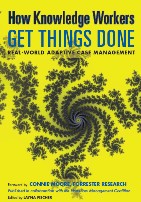 Could your case study be an Award-winner?
Get recognition for your vision and your team's achievments.



WfMC Awards for Excellence in BPM and Workflow