2010 BPM & Workflow Handbook




Methods, Concepts, Case Studies and Standards




in Business Process Management and Workflow
Spotlight on Business Intelligence
Download Book Sample of Four Free Complete Chapters here
(1.75MB, 38 pages) No registration required.
Foreword
Keith D. Swenson, Fujitsu America, USA, and Vice Chair, Workflow Management Coalition
Knowledge Work and Unpredictable Processes
Keith D. Swenson, Fujitsu America, USA, and Chair, Workflow Management Coalition
Intelligent, Automated Processes: Embedding Analytics in Decisions
James Taylor, Decision Management Solutions, USA
Using BPM to Drive Clinical Intelligence and Process Oversight in the Acute Healthcare Setting
Ray Hess, The Chester County Hospital, USA
Enterprise Process Automation–Providing the Gift of Time
Roy Altman, Peopleserv Inc., USA
Print Edition -- Add to cart now: Retail $75.00
(Annual Handbook is usually $95.00)
DIGITAL EDITION: Buy now
Special Discount 50% for a limited time: Use discount code ACM5 on checkout. Pay only $37.50 and download complete book immediately.

Read Introduction (PDF) with abstracts of each chapter.
Praise for 2010 BPM and Workflow Handbook (read full reviews here in PDF)

…I found inspiration for current debates in the business, for instance in the chapter on knowledge processes. The handbook is spot-on for the hot potatoes of our industry…
Jesper Juul Andersen, General Manager at A. P. Moller - Maersk A/S, Denmark.



I found the section on Business Intelligence in process management particularly relevant as the objective of BPM is to "get better at getting work done". We can only get better if we know what to measure, how to measure and how to interpret and use the results. The article on Predictive BPM makes an interesting read. I have been in this industry for more than 10 years and I still found something new or useful in every article.
Pieter van Schalkwyk, Managing Director, eXomin Pty Ltd., Australia

The environment is changing so rapidly around identifying and driving value through enterprise transformation, that this handbook is essential to present ideas, and encourage thought and action. I think it's extremely useful for anyone planning to stay current, at a fraction of the cost of a comparable seminar.
Steven Jones, Jones Consulting Group, LLC, United States

I would strongly recommend this book to all BPM Technical and Business Analyst Practitioners because reading this will help in understanding how BPM is evolving and is becoming the most important aspect in all industries...
Soma Sengupta, Switzerland

From the practitioner's perspective the handbook provides a perfect balance between a better understanding of the business outcomes available through this business technology and the architectural strategies and approaches to be adopted for the design of this important and necessary technology response.
Ron Perry, Principal Consultant, InfoBis (Asia Pacific), Australia

Publication Date: July 2010
ISBN: 978-0-9819870-5-7
Quality softcover. 284 pages.
US $75.00 Retail.
Size: 7" x 10"
Add to Cart


Why focus on Business Intelligence?

Keith Swenson, WfMC Vice Chair says, "Regardless of whether you design a fixed definition in advance for a predictable process, or whether a case manager extends the plan for an unpredictable process while working, the results can be analyzed with process intelligence technology. Retrospective analysis can tell us if the processes are going according to plan, and can tell us if the plan itself is a good idea. In cases where work was performed without the guidance of a process, process mining, also known as automatic process discovery, can tell us what the process has actually been without having to involve people in lengthy, and error prone, interviews. Process mining can tell us what is efficient and inefficient about an existing work pattern, and it can give us a jump-start on new BPM implementation efforts when no previous process definition exists.

"Business (Process) Intelligence is a field that is just beginning to show very promising results. Eleven independent chapters bring us views of this topic. After all, in the end, it is process analytics that keeps us all honest. Because it can measure performance, Business Process Intelligence is a critical part of delivering on the promise of improving performance of the business."

Table of Contents

SECTION 1--SPOTLIGHT ON BUSINESS INTELLIGENCE

In 2010 we include a special spotlight on Business Intelligence to illustrate how Business Process Management (BPM) and Business Intelligence (BI) are increasingly intertwined. Linking business intelligence and business process management creates stronger operational business intelligence. Users seek more intelligent business process capabilities in order to remain competitive within their fields and industries. BPM vendors realize they need to improve their business processes, rules and event management offerings with greater intelligence or analytics capabilities.

Business Process Intelligence: Beyond the Convergence of BPM and BI
Linus Chow, Manoj Das and Peter Bostrom, Oracle Corp, USA

Knowledge Work and Unpredictable Processes (FREE CHAPTER HERE)
Keith D. Swenson, Fujitsu America, USA, and Vice Chair, Workflow Management Coalition

Open Source Business Intelligence and Business Process Platform
Patrick Beaucamp, BPM-Conseil/Vanilla, France

Artificial Intelligence and the Future of BPM: Semantic Process Automation
Francesco BATTISTA, Respondo, Italy and Gianpiero BONGALLINO, Italy

Predictive BPM
Dr. Setrag Khoshafian, Pegasystems Inc., USA

Intelligent, Automated Processes: Embedding Analytics in Decisions
James Taylor, Decision Management Solutions, USA

Assigning Work Items More Efficiently Using Business Intelligence Tools
Juan J. Moreno, Marcelo Cordini, Cristian Mastrantono, INTEGRADOC and Universidad Católica, Uruguay; Martín Palatnik, Universidad Católica, Uruguay

Staying Ahead of the Curve with Decision-Centric Business Intelligence
Sheila Donohue, CRIF Decision Solutions, Italy

Combining Knowledge, Process and BI to Deliver Agility in a Collaborative Environment
Marinela MIRCEA, Bogdan GHILIC-MICU, Marian STOICA, Academy of Economic Studies, Bucharest, Romania

Using BPM to Drive Clinical Intelligence and Process Oversight in the Acute Healthcare Setting
Ray Hess, The Chester County Hospital, USA

Using BPM and Business Intelligence to Improve Healthcare
Jonathan Emanuele and Cynthia Mascara, Siemens, USA

SECTION 2--THE BUSINESS VALUE OF BPM AND WORKFLOW

Introduces new key concepts and sets out the business case for workflow technology and BPM. This perspective is covered by papers that provide practical information on Business Process Management (including case studies) designed for an audience of business users.

BPM-on-Demand: Fantasy or Fast Track to Agility?
Jon Pyke, WfMC Chair, United Kingdom

A Generic Framework for Business Process Management
Philippe Declercq and Vincent Fauliot, CNAMTS, France

Enterprise Process Automation–Providing the Gift of Time
Roy Altman, Peopleserv Inc., USA

Transforming Security through Enterprise Architecture and BPM
Christine Robinson, Christine Robinson and Associates and Daniel Turissini, Operational Research Consultants, USA

Customer Experience Transformation—A Framework to Achieve Measurable Results
Vinaykumar S Mummigatti, Virtusa, USA

SECTION 3--STANDARDS AND TECHNOLOGY

BPM standards have evolved from technical nuance to a business imperative. This perspective is covered by papers on system structure and values, operation and scalability issues, written for an audience of Information Technology (IT) professionals.

How to Optimize Capability: Centered Enterprise Integration
Nathaniel Palmer and Jason Adolf, SRA International, Inc., VA, USA

XPDL 2.2: Incorporating BPMN 2.0 Process Modeling Extensions
Robert M. Shapiro, Global 360, USA

Workflow Control-path Intelligence and Its Implications
Haksung Kim, Dongnam Health University and Kwanghoon Kim, Kyonggi Univ., Rep. of Korea

Workflow Design Patterns for Developing and Maintaining e-Business Workflow Systems
Farhi Marir and John Ndeta, Knowledge Management Research Centre, Faculty of Computing, London Metropolitan University, UK

Utilizing Process Definitions for Process Automation: A Comparative Study
Filiz Celik Yesildoruk and Onur Demirors, Middle East Technical University, Informatics Institute, Turkey

SECTION 4—DIRECTORIES AND APPENDICES

Authors' Appendix
WfMC Structure and Membership Information
WfMC Membership Directory
Index
Additional Online Resources in BPM and Workflow

~~~~~~~~~~~~~~~~~~~~~~~~~~~~~~~~~~~

You can also use your Amazon.com account to purchase this book...
2010 BPM and Workflow Handbook, Spotlight on Business Intelligence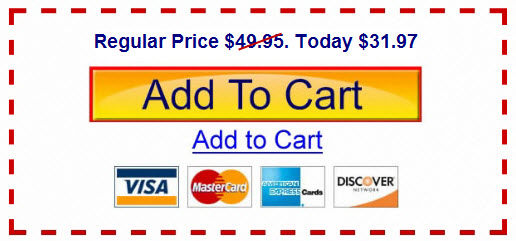 What does that BPM acronym mean?




Simply type in any term and get the quick answer

Only $9.97 each
(retail $25.00).

Download immediately!
This new eBook series presents the collection of best and most important chapters on their respective topics recently published in the annual BPM and Workflow Handbook series and other publications.
Introduction to BPM and Workflow
Financial
Healthcare
Utilities and Telecommunications